Fertility Indicators of Magmatic and Hydrothermal Systems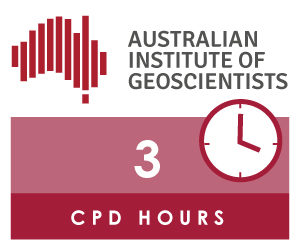 Monday 27th of May 2019 – 8:30am – 1:00pm,
Australian Resources Research Centre (ARRC) – 26 Dick Perry Avenue, Kensington, WA 6151
Discovery of new deposits is costly and challenging, particularly when exploration is now moving under cover and being more predictive can be the immediate key to discovery. Chemical fingerprinting and fertility assessment of rocks and minerals related to potential exploration targets at different scales have gained a lot of momentum in the last decade. In this workshop leading geoscientists from industry, government and academia share the latest advances in fertility indicators of magmatic and hydrothermal systems, which have the potential to lead to Tier 1 discovery in the future.
Program
08:00 – 08:30 Registration
08:30 – 08:40 Introduction
08:40 – 09:20 Steve Rowins (CET) An apatite for exploration: the use of detrital minerals and soil geochemistry in the search for buried mineralisation
09:20 – 10:00 Yongjun Lu (GSWA) Zircon fingerprinting of magmatic-hydrothermal systems in Archean Craton and Phanerozoic terranes
10:00 – 10:40 Matt Loader (Natural History Museum, UK) Zircon and apatite as indicators of porphyry Cu deposit fertility
10:40 – 11.10 Morning Tea
11:10 – 11.50 Louise Schoneveld (CSIRO)
Indicator minerals for magmatic Ni-Cu sulphide mineralisation
11:50 – 12:30 Paul Agnew (Rio Tinto)
Porphyry Fertility – An industry perspective
12:30 – 01:00 Panel Discussion
Speakers
Stephen M. Rowins
Steve Rowins is the Director of the CET and Professor of Mineral Geoscience at UWA. He was
previously the Chief Geologist and Executive Director of the British Columbia Geological Survey and has held academic appointments at the University of British Columbia and the University of Victoria. He has worked for major, mid-tier, and junior resource companies including Vice-President of Exploration of Northern Abitibi Mining Corp., which was named the 2010 Prospector/Explorer of the Year by the Canadian Institute of Mining and Metallurgy (Newfoundland Branch) for the discovery and delineation of the Viking gold deposit. His research interests focus on understanding the genesis of precious and base-metal mineral systems using new concepts and innovative research techniques.
Yongjun Lu
Yongjun Lu is currently the Senior Geochronologist and Isotope Specialist at the GSWA, an Associate Investigator at CCFS, and an Adjunct Senior Research Fellow at the Centre for Exploration Targeting (CET) at UWA. Yongjun's research interest is primarily in predicting magmatic-hydrothermal mineral deposits by understanding the architecture, fertility and transient geodynamics of a mineral system. He is the recipient of the 2018 Lindgren Award from the Society of Economic Geologists.
Matt Loader
Matt Loader is a Postdoctoral Research Associate at the Natural History Museum in London. He holds an MSci from the University of Bristol, and a PhD from Imperial College London. His primary research interest is the evolution of subduction zone magmatism, especially those associated with porphyry Cu deposits, as revealed by rock and mineral chemistry. Matt is the recipient of the 2019 Halstead Award from the Geologists' Association.
Louise Schoneveld
Louise graduated with a PhD from the Australian National University (ANU) in 2018 where she focussed on the experimental partitioning of trace elements between plagioclase, clinopyroxene and melt. Over the past 5 years she has used and operated the laser ablation inductively couple plasma mass spectrometer (LA-ICP-MS) systems at ANU and currently at CSIRO in Perth. With trace element concentrations in minerals her passion and focus, she now is investigating the changes in trace element signatures as possible indicators for magmatic nickel-copper-platinum group element mineralisation as her postdoctoral fellowship at CSIRO.
Paul Agnew
Paul Agnew is an exploration geologist with more than 30 years of experience with Rio Tinto
Exploration searching for a wide range of commodities in diverse environments. He is currently Chief Geologist – Technical Support and Technology Development, leading a team of technical specialists to deliver innovative exploration technologies to improve the efficiency and effectiveness of mineral exploration.
Registrations
Registration closed.
Download event flyer here. For further information please contact enquiries@geoconferences.org.au
---
6IAS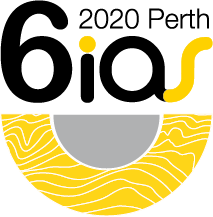 The premier international symposium dedicated to Precambrian geoscience, and specifically the Archean, will be held in Perth at the University of Western Australia from July 14 – 16, 2020. It continues the highly successful IAS meetings presented every decade by Geoconferences.
The 6IAS Organising Committee is currently developing an exciting program of presentations, field excursions and workshops to reflect a decade's worth of advances in our understanding of the early Earth.
Industry, academic and government geoscientists with an interest in the Archean will be welcomed to our beautiful city to not only enjoy the scientific and social program, but also to visit classic geological sites and mineral deposits in Western Australia.
July 5-12: Pre-conference field trips (1) Pilbara Craton; (2) Gawler Craton
July 14-16: 6IAS
July 17: Target 2020 meeting – exploration strategies for the future sustainability of the minerals industry
July 18-25: Post-conference field trips (1) Fortescue and Hamersley Basin; (2) Northern Yilgarn Craton; (3) Eastern Goldfields
Preliminary Themes
Early Earth evolution: perspectives from the oldest minerals and rocks
Emergence of atmosphere and life on early Earth and other terrestrial planets
Development of Archean continental crust and lithosphere: including insights from numerical modelling, planetary geodynamics, and stages of Archean geodynamic evolution
Role of Archean lithosphere in the evolution of younger terranes: including contribution of geophysics and geochemistry to understanding Archean terranes and their margins
Archean terranes and craton margins in BRICS region (Brazil-Russia-India-China-South Africa)
Archean to Proterozoic transition
Mineral systems of Archean terranes and their margins
Planned field
Pre-conference trips:
Palaeoproterozoic reworking of an Archean craton, a transect through the southern Gawler
Pilbara Craton (WA) : evolving Archean tectonic styles
Pre-conference trips:
The Archean-Proterozoic boundary — out with the old, in with the new; a traverse through the Mount Bruce Supergroup (Fortescue and Hamersley Groups)
A traverse across the Yilgarn Craton in Western Australia: From the Jack Hills to the Yamarna Terrane
Mineral deposits in the Yilgarn Craton of Western Australia (Eastern Goldfields)
To receive further information as it becomes available or indicate an interest in helping with the organisation of the 6th International Archean Symposium, please email info@6ias.org including your contact details.
---
Event reports
Reports are available for some of the past events presented by Geoconferences.