TeamWA is a subcommittee of Geoconferences' Planning and Implementation Committee. It was formed to organise a series of workshops to include at least three presenters who will speak on a common, process-related topic of relevance to the Western Australian geoscientific community, with an aim to drive innovative thinking. The workshops are to facilitate and encourage exploration through cooperation, communication, and by developing partnerships. The speakers for each workshop are drawn from academia, industry and government, in order to illustrate the theory, background, and practical use of current and emerging methods and techniques applicable to driving effective exploration in Western Australia. This will facilitate a direct feedback loop between all facets of the minerals sector.
TeamWA Workshops aim to be half-day programs and held twice a year and where possible, they will include invited high-profile speakers from abroad who can present cutting-edge innovative research or technology. Each workshop will involve presentations by the speakers with ample time to facilitate focused discussions with the audience.
---
Upcoming event
Basin Hosted Mineral Systems
8:30am – 12:40pm, Thursday 27th of April 2023
Australian Resources Research Centre (ARRC)
26 Dick Perry Avenue, Kensington, WA 6151
Program
08:00 – 08:30
Registrations
08:30 – 08:40
Introduction
08:40 – 09:10
Polyanna De Sousa Moro (CET)
Lithospheric mantle composition beneath the Canning Basin with implications for basin formation and mineralisation
09:10 – 09:50
Weronika Gorczyk (CET)
The evolution of Yeneena Basin and its place in Supersequence 1 of the Centralian
Superbasin
09:50 – 10:30
Carmen Krapf (GSSA)
Applying basin analysis to unravel the sedimentary-hosted mineral potential of the Stuart Shelf, South Australia
10:30 – 11:10
Morning Tea
11:10 – 11:50
Susanna Schmid (CSIRO)
Sediment-hosted copper mineral systems: from macro- to micro-scale
11:50 – 12:30
Nick Hayward (Teck)
Sediment-hosted copper and zinc mineral systems: a path to success
Registrations (inc. GST): Employed $150; Professional Member (AIG, GSA, AusIMM) $120; Unemployed/Student $50
please register online https://www.eventbrite.com.au/e/basin-hosted-mineral-systems-tickets-593892738167
For further information please contact For further information please contact enquiries@geoconferences.org.au
This workshop has been made possible through the generous support of the following sponsors:
---
Past events
Presentations are available for some of the past events organised by TeamWA Workshops.
Fertility Indicators of Magmatic and Hydrothermal Systems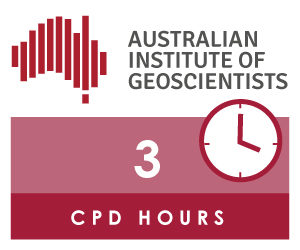 Monday 27th of May 2019 – 8:30am – 1:00pm
Australian Resources Research Centre (ARRC) – 26 Dick Perry Avenue, Kensington, WA 6151
Chemical fingerprinting and fertility assessment of rocks and minerals related to potential exploration targets at different scales have gained a lot of momentum in the last decade. In this workshop leading geoscientists from industry, government and academia share the latest advances in fertility indicators of magmatic and hydrothermal systems, which have the potential to lead to Tier 1 discovery in the future.
Program
08:00 – 08:30 Registration
08:30 – 08:40 Introduction
08:40 – 09:20 Steve Rowins (CET) An apatite for exploration: the use of detrital minerals and soil geochemistry in the search for buried mineralisation
09:20 – 10:00 Yongjun Lu (GSWA) Zircon fingerprinting of magmatic-hydrothermal systems in Archean Craton and Phanerozoic terranes
10:00 – 10:40 Matt Loader (Natural History Museum, UK) Zircon and apatite as indicators of porphyry Cu deposit fertility
10:40 – 11.10 Morning Tea
11:10 – 11.50 Louise Schoneveld (CSIRO)
Indicator minerals for magmatic Ni-Cu sulphide mineralisation
11:50 – 12:30 Paul Agnew (Rio Tinto)
Porphyry Fertility – An industry perspective
12:30 – 01:00 Panel Discussion
Speakers
Stephen M. Rowins
Steve Rowins is the Director of the CET and Professor of Mineral Geoscience at UWA. He was
previously the Chief Geologist and Executive Director of the British Columbia Geological Survey and has held academic appointments at the University of British Columbia and the University of Victoria. He has worked for major, mid-tier, and junior resource companies including Vice-President of Exploration of Northern Abitibi Mining Corp., which was named the 2010 Prospector/Explorer of the Year by the Canadian Institute of Mining and Metallurgy (Newfoundland Branch) for the discovery and delineation of the Viking gold deposit. His research interests focus on understanding the genesis of precious and base-metal mineral systems using new concepts and innovative research techniques.
Yongjun Lu
Yongjun Lu is currently the Senior Geochronologist and Isotope Specialist at the GSWA, an Associate Investigator at CCFS, and an Adjunct Senior Research Fellow at the Centre for Exploration Targeting (CET) at UWA. Yongjun's research interest is primarily in predicting magmatic-hydrothermal mineral deposits by understanding the architecture, fertility and transient geodynamics of a mineral system. He is the recipient of the 2018 Lindgren Award from the Society of Economic Geologists.
Matt Loader
Matt Loader is a Postdoctoral Research Associate at the Natural History Museum in London. He holds an MSci from the University of Bristol, and a PhD from Imperial College London. His primary research interest is the evolution of subduction zone magmatism, especially those associated with porphyry Cu deposits, as revealed by rock and mineral chemistry. Matt is the recipient of the 2019 Halstead Award from the Geologists' Association.
Louise Schoneveld
Louise graduated with a PhD from the Australian National University (ANU) in 2018 where she focussed on the experimental partitioning of trace elements between plagioclase, clinopyroxene and melt. Over the past 5 years she has used and operated the laser ablation inductively couple plasma mass spectrometer (LA-ICP-MS) systems at ANU and currently at CSIRO in Perth. With trace element concentrations in minerals her passion and focus, she now is investigating the changes in trace element signatures as possible indicators for magmatic nickel-copper-platinum group element mineralisation as her postdoctoral fellowship at CSIRO.
Paul Agnew
Paul Agnew is an exploration geologist with more than 30 years of experience with Rio Tinto
Exploration searching for a wide range of commodities in diverse environments. He is currently Chief Geologist – Technical Support and Technology Development, leading a team of technical specialists to deliver innovative exploration technologies to improve the efficiency and effectiveness of mineral exploration.
Registrations
Registration closed.
Download event flyer here. For further information please contact enquiries@geoconferences.org.au
TeamWA workshop: Mapping mineral systems – new perspectives and challenges for exploration geophysics
The Mineral Systems approach attempts to view the spatial and temporal distribution of ore deposits by relating the processes that control the source, transport, and deposition of metals and other commodities to the evolving structure of Earth's crust and mantle. The change from searching for specific types of mineralisation to understanding aspects of hydrothermal or magmatic architecture at different scales presents new challenges and perspectives for acquiring, processing and interpreting geophysical data.
For this TeamWA workshop we have invited a series of talks by expert geophysicists who address this topic by presenting advances in methods, and case studies.
Innovative approaches to geochemistry for regional scale exploration: tricks and tips
Four speakers will outline their views on how geochemistry can help in a regional scale exploration program. Talks will range from considering regional scale soil geochemistry (David Cohen, University of NSW), hydroceochemical mapping (David Gray, CSIRO), pXRF methods for regional scale targeting (Nigel Brand, Portable XRF Services) and the consideration of geochemical signatures of porphyry-copper (gold) systems (Steve Garwin, Steven Garwin Pty. Ltd).
Read the article Geochemistry for regional-scale exploration: improved methods for improved targeting, written as a forerunner to the event.
Multi-scale seismic exploration for minerals
Seismic is a powerful yet underutilised range of techniques in mineral exploration. Long used in the oil and gas space, seismic is becoming increasingly important in the hunt for hidden mineral deposits, from imagery of regolith through definition of fluid pathways to direct imagery of metalliferous deposits.
Iron Oxide Copper Gold (IOCG) Deposits 2014
Applied multi-scale structural analysis in mineral exploration
Monday 21st of May, 2018 @ CSIRO, ARRC Building
Download event flyer here. For further information please contact enquiries@geoconferences.org.au