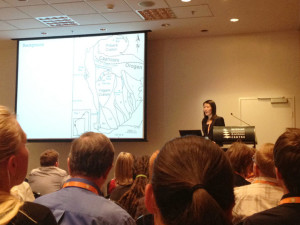 Are you studying geology at university as a graduate or postgraduate, or actively engaged in Precambrian research as a postdoctoral fellow? You may be eligible for a JH Lord Travel Grant to assist your participation.
Students and researchers based in Western Australia can apply for grants to attend local, interstate and international conferences and field excursions that will promote an understanding of Western Australian geology.
Other Australia and international students and researchers can apply for grants to be help them present their research at geological conferences held in Western Australia.
Grants cover at least registration fees, and applicants may also be eligible to receive travel support.